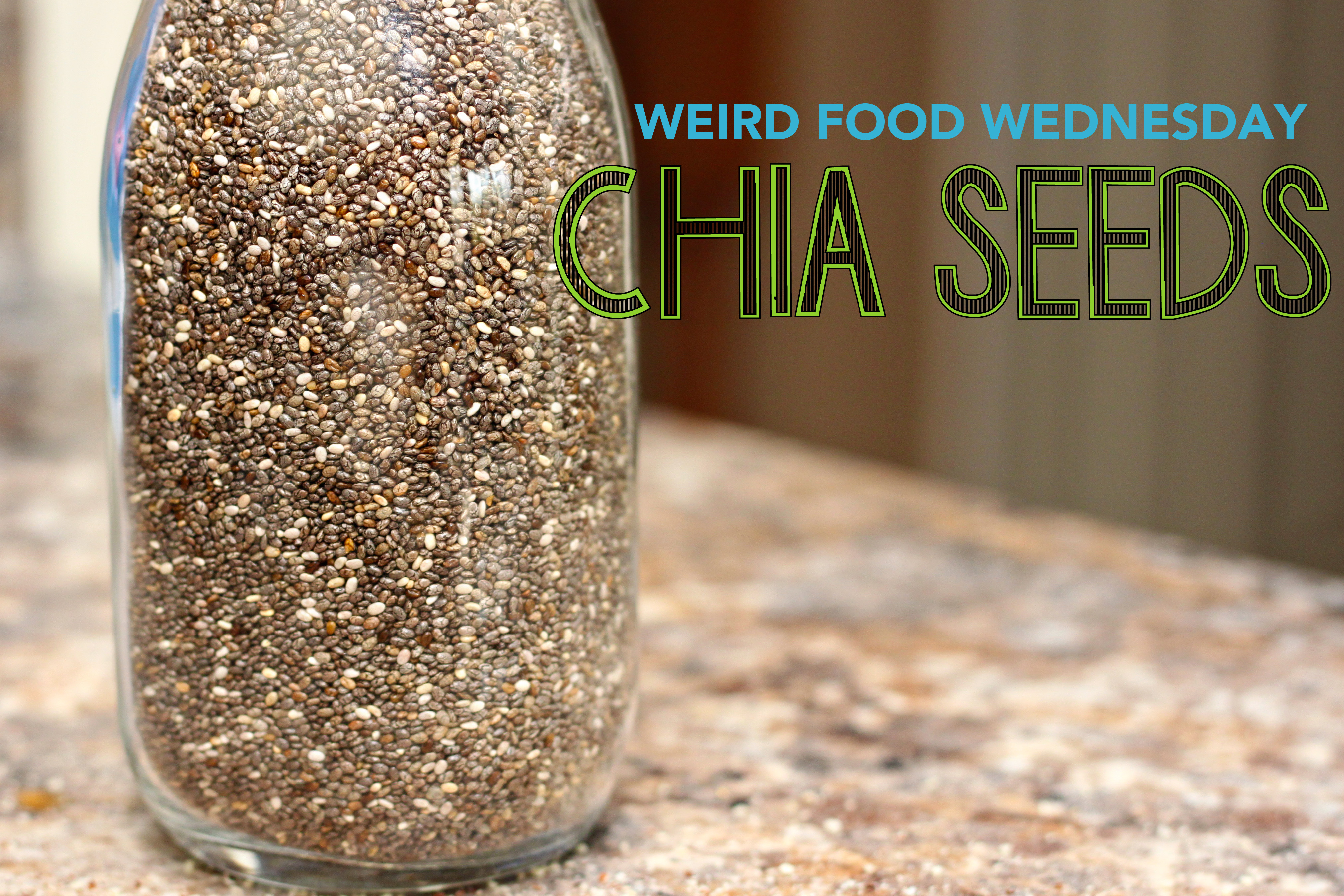 I don't know about you, but when I started eating healthy, I had the palette of an unsophisticated six-year-old.


I had never even heard of half of the vegetables I found on my first trip to Whole Foods and it took months for someone to instruct me on the proper pronunciation of quinoa.


However, I've come a long way since then and now make a point to try to incorporate a new food into my diet every month. It isn't hard to do since all my prior experiences involve corn, taters and lots of butter.


Now that I'm a little further along in my healthy eating journey, I may it a habit to try new foods as often as possible. This week for Weird Food Wednesday, I'm cooking with chia seeds for the first time.


To be such a little food, chia seeds sure do pack a nutritional punch.


These little seeds are a great source of calcium, phosphorus, magnesium, manganese, potassium, zinc and iron as well as thiamin and niacin. They're also one of the highest plant-based sources of Omega-3 fats — right up there with flax seeds and walnuts.


They're not hard to introduce into your diet either. The seeds don't have a strong or overwhelming flavor and add a nice texture to anything from fruit to meat, so cooking with chia seeds is quite easy.


We've got four fun ways for you to try cooking with chia seeds this week.


---
Blueberry Breakfast Bowl
Ingredients


1 cup of blueberries
1 cup of almond milk
1/2 cup of chia seeds
The beauty of this recipe is its simplicity…and deliciousness! I use this as a breakfast recipe to get my day started but it really is a great treat any time of day and would make an excellent pre-workout snack.


Granola or oats would make an excellent addition to this breakfast bowl if you aren't strict Paleo or gluten-intolerant.


---
Spinach and Banana Chia Smoothie
There's no better way to start off the day than with a hearty smoothie. However, resist the urge to pack it full of fruit — and therefore sugar — or you'll be suffering from a hellacious crash by 10 a.m. Instead, focus on just enough fruit to keep it sweet and lots of fibrous green things to keep you full.


Ingredients


2 cups of spinach
1 peeled and chopped cucumber
1/2 cup of chia seeds
1 banana
2 strawberries
1 cup of almond milk
Directions


Combine all ingredients into a blender and blend until smooth. Then, enjoy and kick some tail!
---
Chia Seed Frushi
Okay, so yum. This is a perfect dish to bring to a party — expect lots of compliments! It'd also be great for whipping up a batch for your kids right before practice or for a cookout. Because of the high sugar content, I would not recommend indulging in these but they're definitely a fun treat for a special occasion!


Ingredients


1 box of fruit strips (My favorite is the Simply Natural brand at Target)
4 sliced strawberries
1/2 of a sliced mango
1 sliced cucumber
1/4 cup of chia seeds
Directions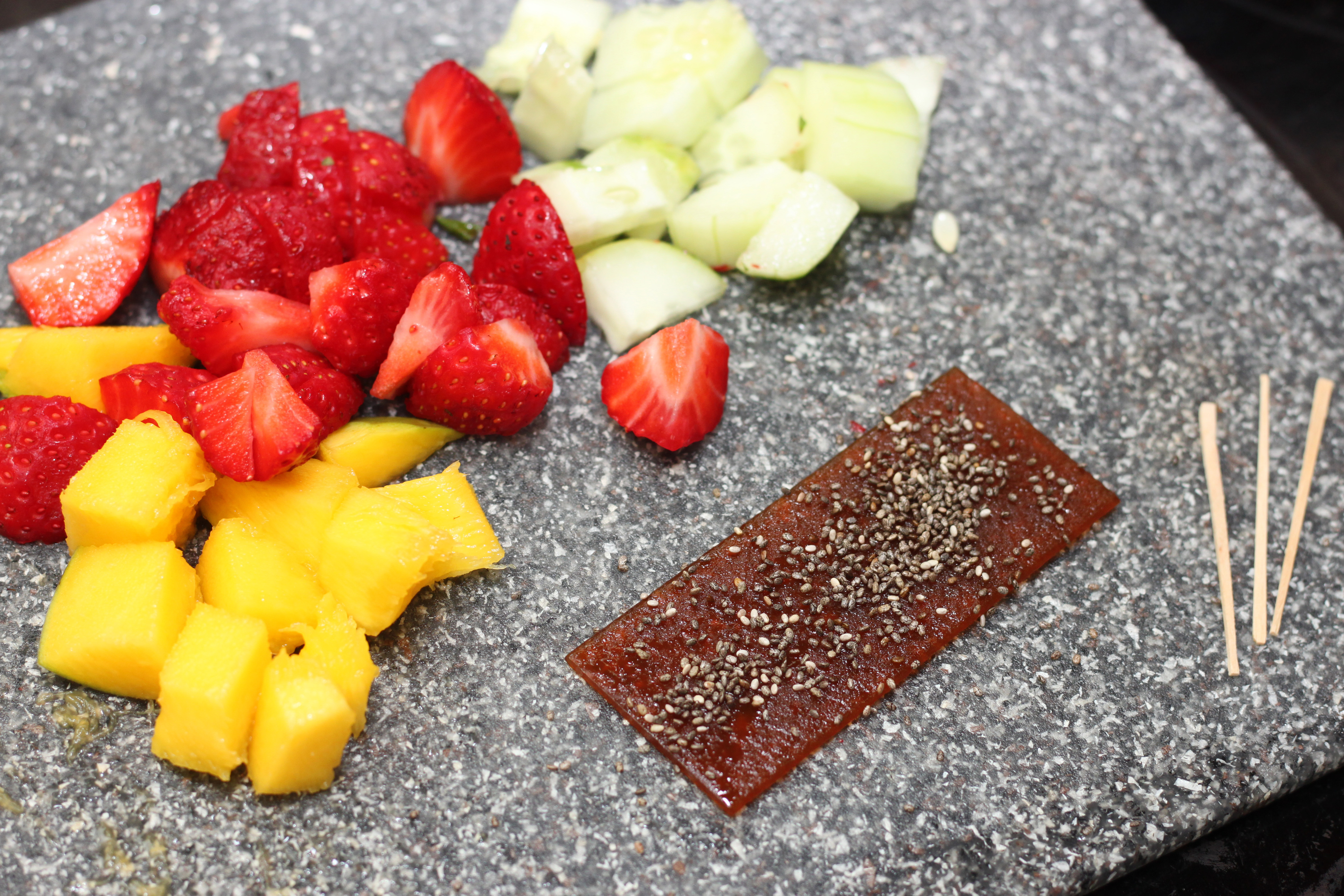 Cut your fruit up into VERY small pieces.
Open up and lay your fruit strips out. Sprinkle them with chia seeds.
Add a few pieces of fruit to each strip.
Using a toothpick, wrap the strips up and secure them and viola! Coolest party dish ever!
---
Sesame Seed and Chia Seed Chicken
If you enjoy a little crunch with your chicken, this recipe is for you!


Ingredients


1 pound of chicken breast
1 egg
1 cup of almond flour
2 tablespoons of sesame seeds
2 tablespoons of chia seeds
1 teaspoon salt
1 teaspoon pepper
Directions


Preheat your oven to 350 degrees F.
In one container, crack an egg. In another container, mix your almond flour, chia seeds, sesame seeds, salt and pepper together.
Take the chicken breast and dredge it through the egg mixture before dragging it through the seasoning mixture. Use your hands to make sure the breast is evenly coated.
Place the chicken breast in an oven safe container and cook for 25 minutes or until the poultry reaches an internal temperature of 160 degrees F.
It's important not to overcook these or they'll be dry as a bone. Keep a close eye on your chicken and enjoy!
---